Must Read Before Buying a USED BOAT

So you are trying to figure out how to buy a used boat without getting one pulled over on you. We understand it can be very confusing especially if this is the first boat you are purchasing. That is why we decided to write this article, we want to make sure your boating experience is one full of happy memories, and buying your boat is where they begin.
The primary step is to find a boat you like, we have compiled a couple of resources for you:
1. What is the best type of boat for you:
https://www.discoverboating.com/buying/boat-finder
2. Find used boats:
If you like one particular Boat Manufacturer you might want to talk to one of their dealers or the manufacturer itself to see what used boats they have on sale.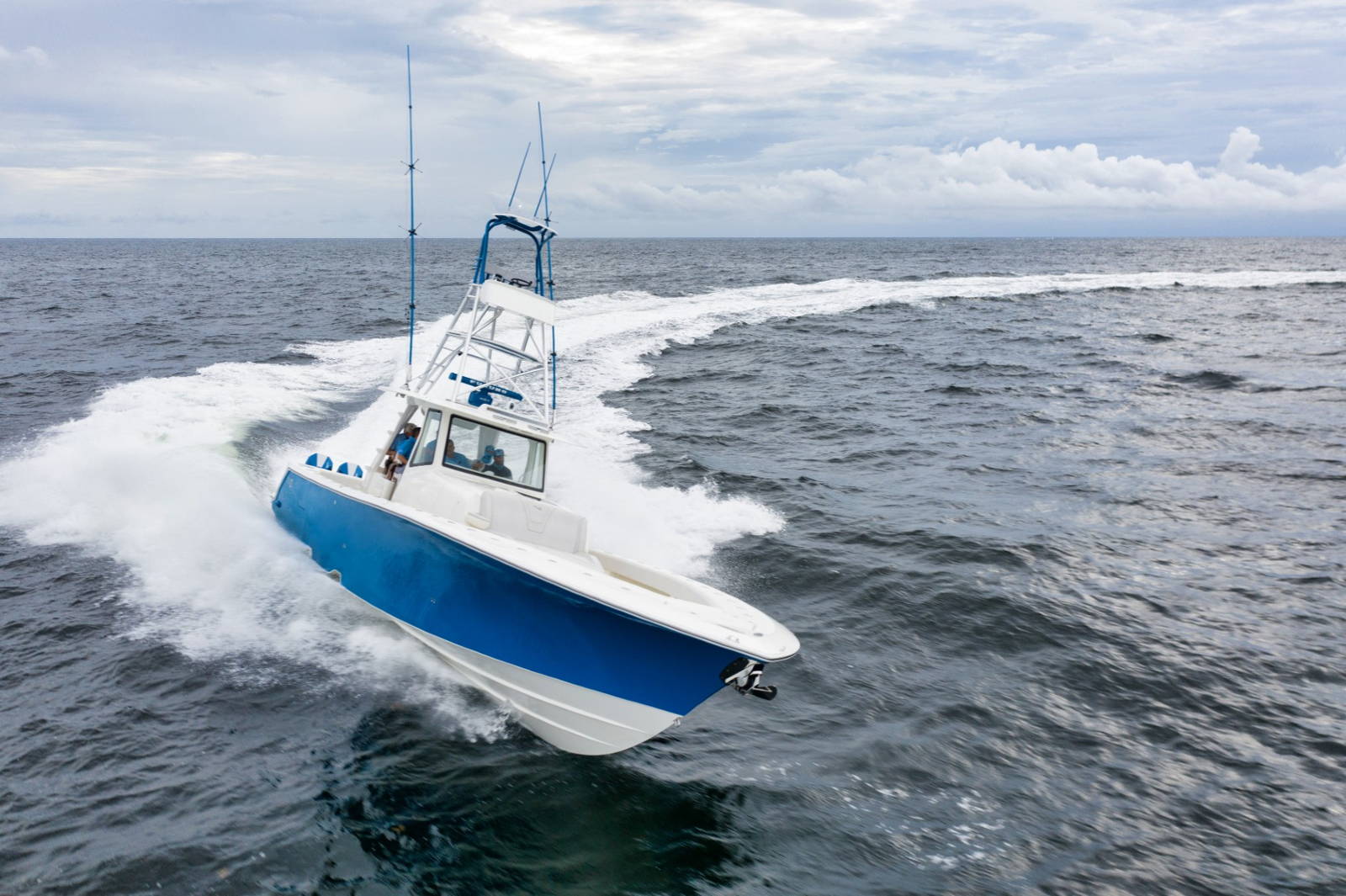 What to ask the seller before going to see a used boat.

So now you have a boat you like in your sights 🎯. Sometimes when it comes to buying a used boat looks can be deceiving so before you even take time to go look at the boat in person make sure you have a couple of questions answered. Carefully reading the listing will get the answer to most questions you should also call and ask.
Has the boat gone through a repower? How many hours do the engines have? Are the engines still under warranty?

These questions are for you to understand a little more the status of the engine after all they are the most pricey components of the boat. What to look for when you visit the boat for the first time.

What electronics does the boat have? How old are they? Did someone modify them since factory install?

If you are new to boating you want to make sure to at least have a working GPS, while a depth finder would also be good to have. If the electronics are installed from a factory they are most likely very labeled and easier to identify. If installed aftermarket, make sure you take a peek at the wiring in the back of the helm, sometimes electricians leave a mess down there.

Ask if they have a maintenance log? Or an operations log?

You will mostly hear "NO". If you find a boat with up-to-date logs make sure to take a look at them, it will give you a complete overlook of the boat's history. On that note when you do buy your boat, it is very important to start keeping yours. We will go more into detail later in this article as this will also help you to keep maintenance costs down.
How to do your homework before making an offer?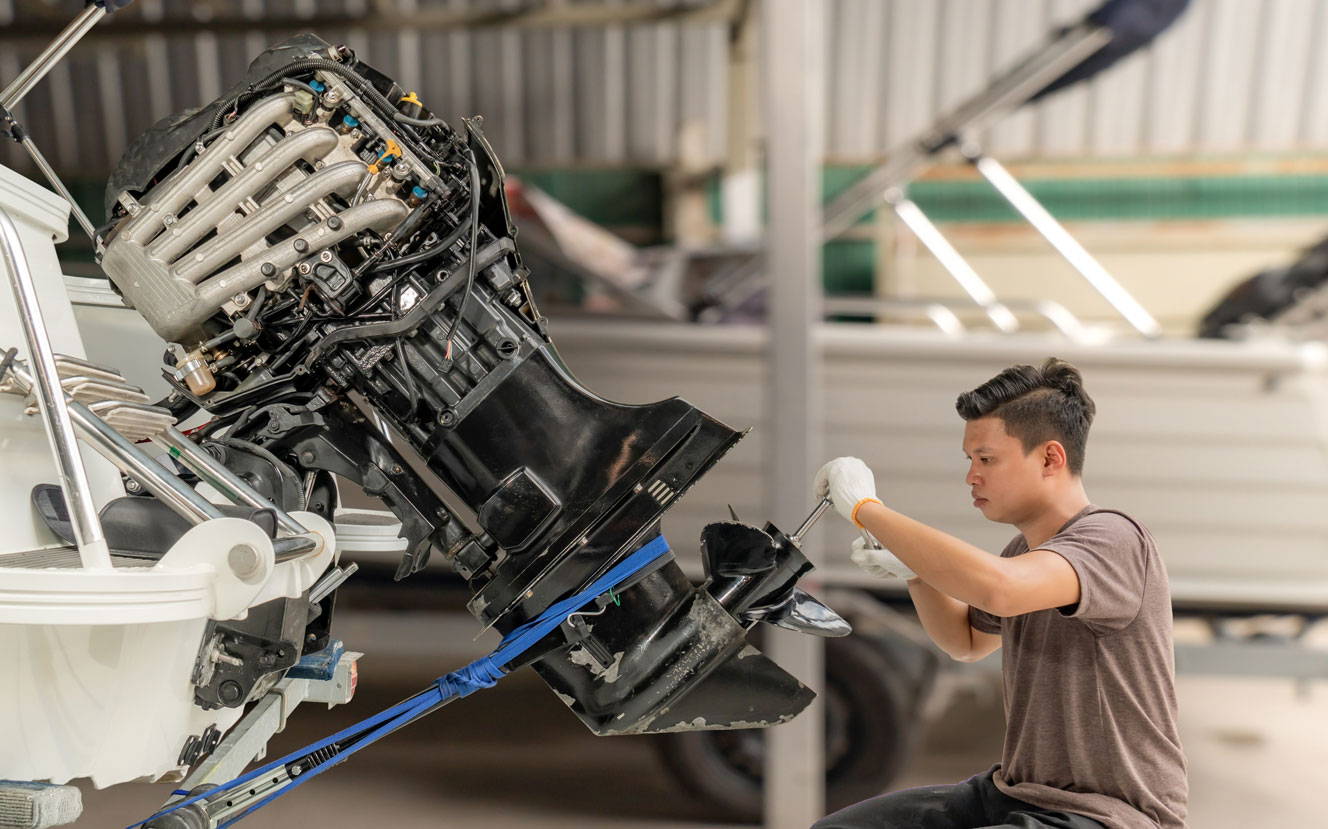 You want to make sure you are paying fair value for your boat. If you are using a boat broker he should be able to show you some comparable boats that recently sold. If not we recommend taking a look at the same web pages you used to search for the listing you like to look at listing for the same boat. One thing to remember if Branding is key. Two center consoles both 28 feet with the same engines can have completely different prices depending on the boat manufacturer.
Once you understand what pricing looks like you want to make sure you ask the seller for a Sea Trial and for you to conduct a survey. Make sure you do your research on your local surveyors and choose the one with the most recommendations. As the buyer, you will be paying for the survey (you do not have to share results with the boat owner if you chose not to), it will be money well spent. The surveyor will give you a detailed report of the boat's current condition, this information will help you make a final decision or as a negotiation tool to lower the price some more.
What to do after when an offer is approved?

If you are using a broker they will walk you through the steps and legality of it. For those of us that like to shop around on our own, my recommendation is to hire a maritime lawyer to verify that all the paperwork is up to standards. I have heard many shady stories at the time of closing, so like an old business teacher used to tell me "Before you do anything call your lawyer".
After buying boats on my own and with brokers, I will have to say a broker makes things smoother. You are the buyer so if you are not paying them you might as well get the extra help.
Receive a Boatrax Brain
Demo
Things to keep in mind to keep operating costs down?

The most important thing to do is to use your boat as often as possible. When you let your boat sit for a while the oil, gas, battery, spark plugs, etc are just sitting there and deteriorating which can lead to more high-priced problems down the road.
To not bore you with too much stuff follow these simple rules:
1. Turn engines on once a week for at least 5 min.
2. Make sure you always wash down with fresh water after every trip.
3. Make sure to flush outboard engines with fresh water after every trip.
4. Perform routine maintenance on time. Most of the maintenance is easy to do and can be done by yourself.
5. Make sure Batteries are always charged
6. Check oil Levels regularly.
Getting a Remote Boat Monitoring system makes this so much easier and more accurate than ever before possible. A system like Boatrax Brain is a powerful preventive tool for boat management that automates a lot of the processes you need to do to keep your operating cost down. Turning your boat into a smart boat will let you save time and money on the following activities.
1. Check battery Health, Fuel Level, Holding tank Level remotely
2. Remote Diagnose engine ( Historical data analytics makes knowing the status of engines more accurate than ever before)
3. Reminding you of upcoming services
4. Setting Alerts for Engine temperatures, Oil pressures, & Battery levels helps you avoid catastrophic issues.
Sadly the only thing a Smart Boat technology is still not able to do is to wash down your boat :)
How to make your Boat help pay for itself?
Today's market has seen an increase in the sharing economy like never before. There are now companies that operate as an Airbnb but for your boat. They cover the insurance cost of renting out your boat, can help provide you with a captain and everything else you might need to rent your boat.
Some of these companies are:
Another option is to contact your local boat charter companies. There are tons of charter companies out there that do not own all their boats, instead, they have a network of boat owners that they charter and maintain their boats. Both options are worthwhile to look into, and you should run your numbers to see which one makes more sense for you. You might make more money per trip using the first option, but it requires more of your time than having a boat charter company operate your boat.