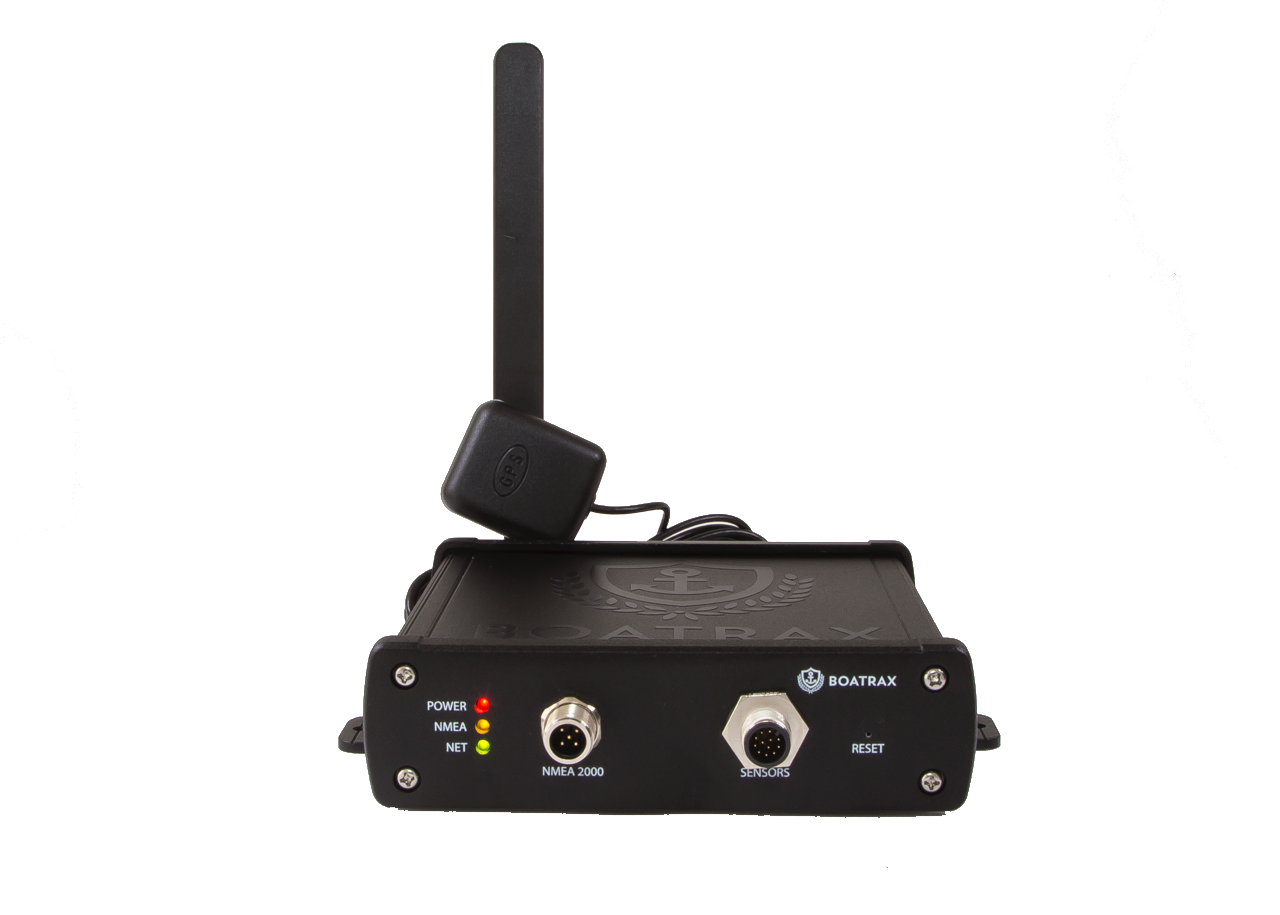 INSTALLATION INSTRUCTIONS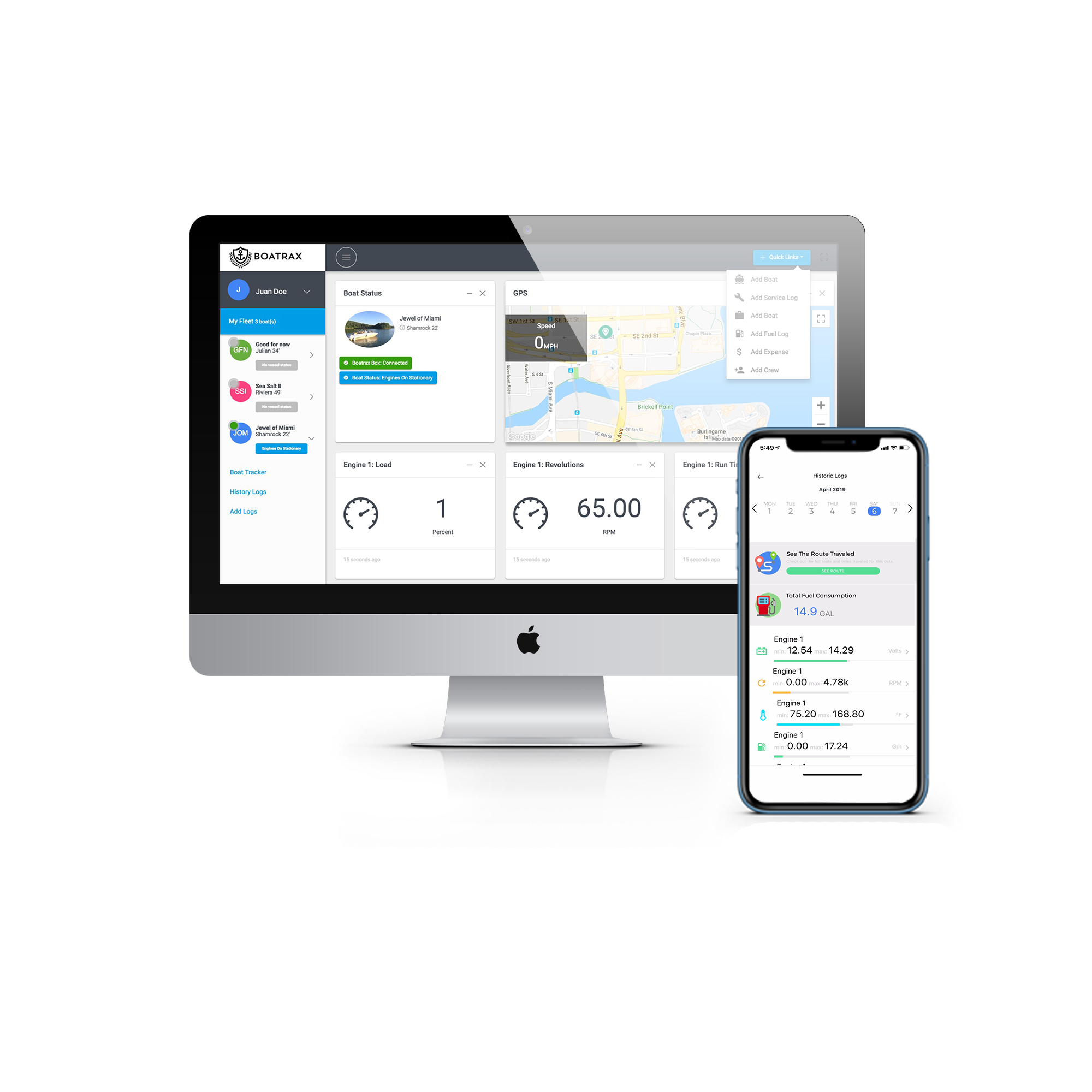 INSIDE YOUR PACKAGE YOU WILL FIND:
Boatrax Brain
GPS Antenna (Yellow Dot)
Cellular Antenna (Green Dot)
Reset Tool
Boatrax Sensor Array
YOU MIGHT NEED, IF NOT ALREADY OWN
NMEA 2000 Drop Cable
NMEA 2000 Tee Connector
NMEA 2000 Terminator
NMEA 2000 Power Cable
*Quantity of parts will depending on your boats already existing rigging
Find the antenna with the green dot and attach it to the connection with the green dot on the box.
Find the antenna with the yellow dot and attach it to the connection with the yellow dot on the box.
Connect the power cable if you wish to hardwire device to battery so it is ALWAYS ON.
Wire any on/off digital systems you wish to monitor to the Boatrax Sensor Array.
Plug the Boatrax Brain to your NMEA 2000 Network.
WARNING: MAKE SURE DEVICE IS NOT POWERED ON UNTIL ALL CONNECTIONS ARE MADE. LAST CONNECTION TO BE MADE SHOULD BE CONNECTING DEVICE TO BATTERY POWER.
We recommend you use a NMEA Certified Marine electrician to perform installation.

There are two different ways to power your Boatrax Brain:

The Boatrax Brain is Powered directly by the NMEA Network
If your boat is rigged with NMEA 2000 find your NMEA Backbone, add a Tee connector to extend it and connect a NMEA Drop cable from the Boatrax Brain to the new Tee Connector. The Boatrax Brain will be powered by the NMEA Network whenever the Network is on (typically with the rest of your electronics). Alternatively, if you want the Boatrax Brain to be ALWAYS On then extend your NMEA network with a Power Isolator and wire that part of the Network to a 24/7 Power source (12V - 24V) similar to the diagram below.

NOTE: the N2K Power Isolator is used to ensure sources that could power the bus are separated properly in the N2K network.
Find you Tag # in the back on your device, you will need that tag number in order to register it online.
After you have installed the device open your Boatrax App and follow the instructions to create your boat's profile and to activate your device.
When finished, use the reset tool found in your packaging and click the reset button on your Boatrax Box. Wait for the Red Power light to make sure that the device is on. After a couple of minutes, the Green Light should turn on to indicate cellular connectivity. Make sure to check that your device shows connection in the mobile or web app.