Optimizing your Boat Maintenance with High-Tech Engine Monitoring Systems
Enjoying a day out on the water is the ultimate feeling of freedom for us boaters. That freedom comes with the cost of maintenance which can sometimes feel like a burden if not handled properly and proactively. It is essential to stay up to date with maintenance tasks of the most important systems through constant equipment monitoring and following OEM recommendations in your owner's manuals. Implementing these 5 hacks will go a long way into reducing your burden:
Sounds simple enough and it can be! Constant inspections are often the difference between a partial fault to total failure. Inspect your electronics, check for any loose cables or rusty connections, inspect your engines and generators for any oil leaks, lookout for any mold buildup, particularly underneath any outdoor hatch. It is better to catch that oil leak right away rather than coming home to a bilge full of oil and an engine that needs serious repairs. Keep a special eye out for your bilges, arguably the most important system onboard as they will keep your bilges dry of any water you take on.
Salt-water is the enemy here. Best way to fight it is with constant washes after every trip and at least once a week. Use marine-friendly cleaning products and don't forget to dry everything. Yes, the sun will dry most of your boat but it won't dry all of it. Some areas will not dry properly and are susceptible to mold growth. Wipe everything down after wash, especially those shiny metals around your boat to fully remove every tiny bit of salt to protect them from corrosion.
At least once a season, schedule an appointment at the yard to take your boat out of the water and get maintenance done on every system below the water line. Get a complete bottom job which typically includes: pressure wash, clean, prepare and paint bottom. Make sure you also show some love to your boat's running gears, balance those props and paint them. Doing this will have your boat cutting through the water with the least of drags which is great for fuel efficiency!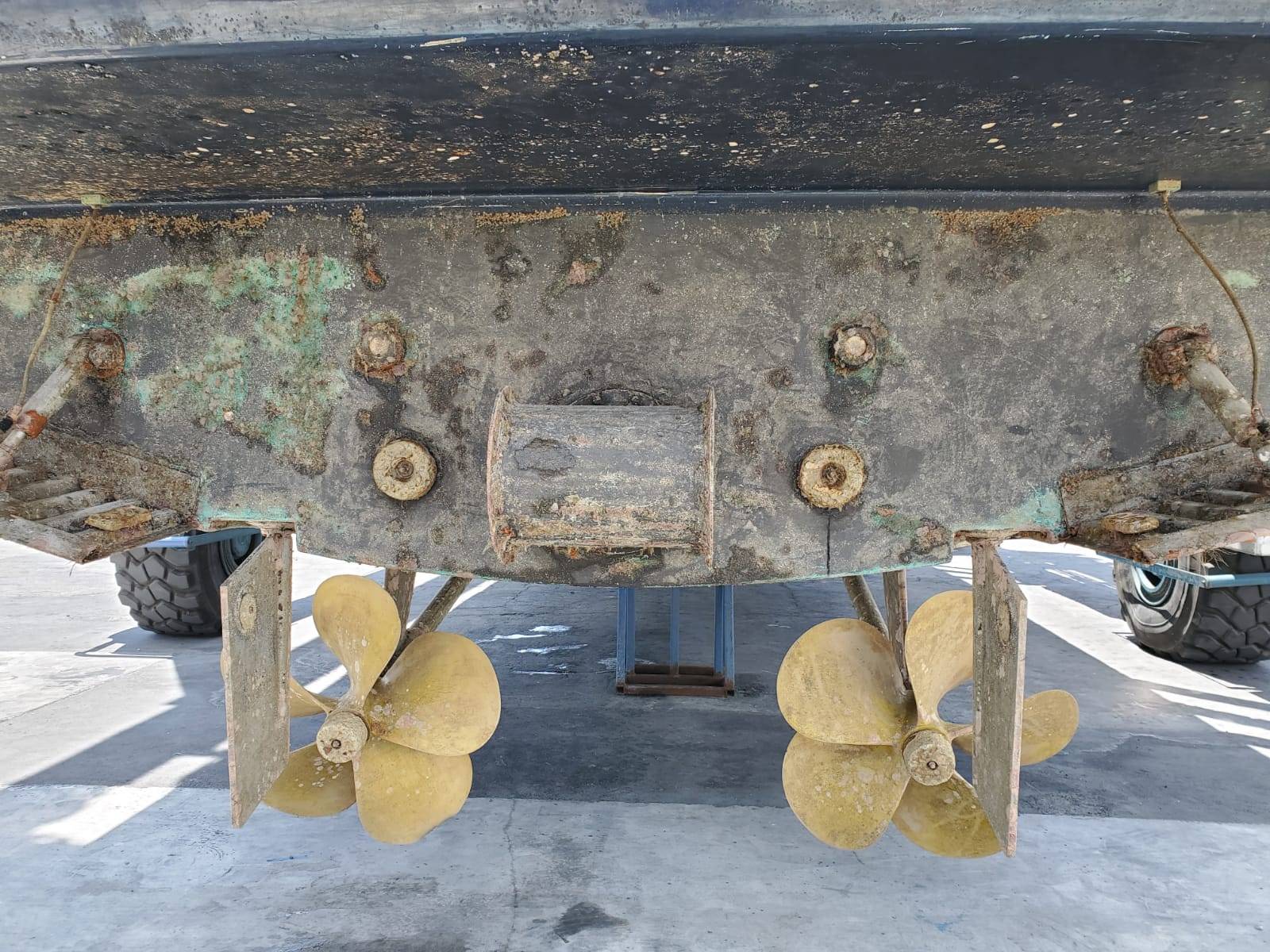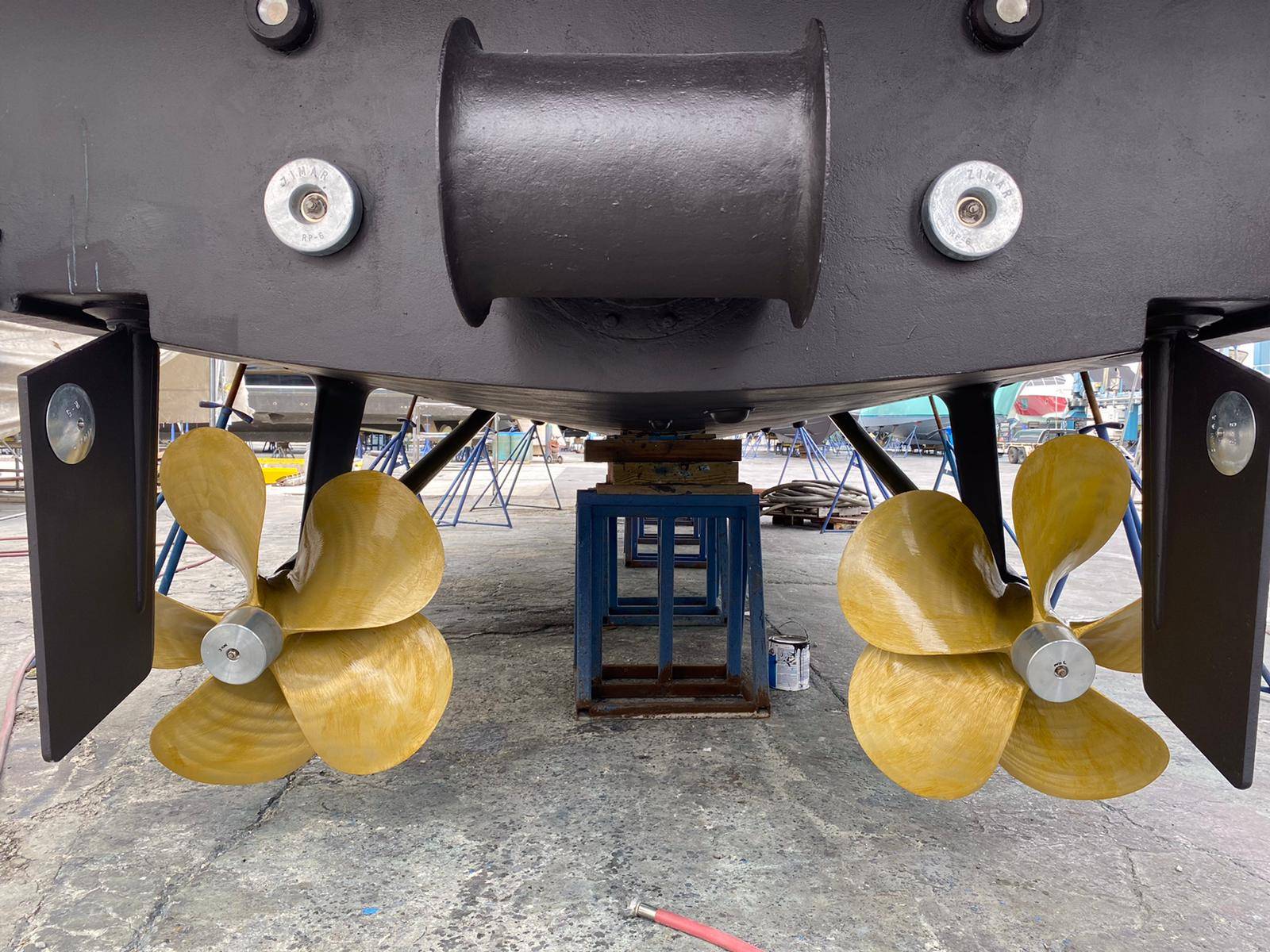 Look at the difference between these before and after images. Which bottom do you think runs better?
Job done at GlassTech in Miami, FL

Your batteries have a wide range of responsibilities from powering your engines to keeping your bilges running. A simple inspection and constant cleaning will go a long way in helping you avoid degradation, leaks, or power drains. It is fundamental your battery chargers are also in good shape, a good way to check is by measuring your battery voltage and looking out for big drops in voltage when turning on your engines.
5. Boat and Engine Monitoring Systems
It's the 21st century, make technology your ally! Leverage the power of technology and get real-time alerts from all your critical systems and check your boat logs even if you are not onboard. Automate your oil change schedule and set alerts based on actual engine hours input directly from your engine monitoring system. With current technological advancements and navigational convenience monitoring your boat couldn't be easier. Be a well-informed boat captain and achieve a higher level of transparency by clicking here, your boat will thank you for it!